When someone close to you passes away it is hard to imagine life without them and even harder to imagine them not being present on your wedding day – one of the most important day of your life. Of course you don't want the wedding to feel like a memorial service, but It is only natural to want to include them in on the big day somehow.
Most of you may be familiar with the tradition of placing a rose on an empty seat during the ceremony as a way to remember, but I am here to share with you all of the other ideas and traditions that can take place to remember those we have lost.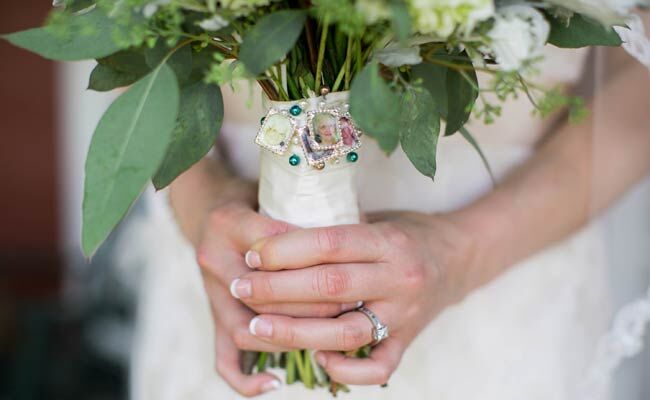 Pin photos to your bouquet
Set up a memorial table at the reception filled with photos and
Include a family recipe on the menu
Add a flower arrangement in their honor on the altar, then include a note about it in the program
Have a moment of reflection at the beginning of the ceremony
Light a candle for them during the ceremony
Offer a special favor for guests at your reception in your loved one's memory and include a sign to explain the token
Select one of their favorite songs for the ceremony music or reception playlist
Toast to them at the reception
We know how much you love our Tuesday Tips and Fun Fact Friday so we're just gonna get down to the really nitty gritty. Each week we'll dig a little deeper and give you the full story behind these tips. Make sure you join us next week for more insights on your favorite wedding topics!
~ MM~